I write columns on human rights and current affairs. Here are the latest:
Muslim Lives Matter – June 2, 2021
May 25, 2021 was the first death anniversary of George Floyd. His murder at the hands of the Minneapolis police department has been memorialised in the United States and around the world. His death began a movement which posed direct and difficult questions regarding the structure of white supremacy in America and elsewhere. "Black Lives Matter" is a rallying cry that has echoed across every corner of the globe: it not only encompasses the plight of African Americans, it also applies to minorities in Europe and Australia.

While it's important to note that "Racism" should be scrawled on George Floyd's death certificate as the cause of his untimely demise, there is another form of discrimination which is proving deadly too. It's time to say just as loudly, Muslim Lives Matter. Read more at: https://tribune.com.pk/article/97391/muslim-lives-matter
Unequal Justice – May 12, 2021
The principle that drives most legal systems is visible on the American Supreme Court building: 'Equal justice under law'.
The idea is a noble and elegant one: no matter what one's background, we should have the same access to the law, and be judged the same by the courts. The law applies equally to the child of the wealthiest person as well as the one born into poverty. Without this principle in operation, or at least without it as an ideal, countries turn into feudal entities, where one's fate is determined by the accident of one's birth. Read more at: https://www.thenews.com.pk/print/833952-unequal-justice
Moving Beyond Trump – March 22, 2021
The name Federico Klein is unlikely to be recognised by many. However, he worked on Trump's 2016 campaign. He was an aide in Trump's State Department and was recently arrested for participating in the January 6 attack on the Capitol. He apparently "physically and verbally engaged" with the police.
Klein's arc, stretching from being a Trump campaign lackey, to official, to violent insurrectionist, perhaps is symbolic of the entire Administration. Read more at: https://www.thenews.com.pk/print/807806-moving-beyond-trump
What Macron's clash with Islam reveals about France – January 21, 2021
"Liberté, égalité, fraternité" – Liberty, equality, fraternity. These were the values which inspired the French Revolution of 1789. It's a compelling idea: regardless of background, anyone who chooses to be part of France is French and has access to these values. Although it has been a long climb towards equality, until recently these ideals remained the goal, a bulwark which provided inspiration to peoples across the globe and were the basis of French pride.
However, if you are a French Muslim, you would be justified in wondering if these values applied to you. Read more at: https://tribune.com.pk/article/97268/what-macrons-clash-with-islam-reveals-about-france
A Change of Heart – January 7, 2021
Women cannot achieve full equality without the right to work. It's not merely a matter of having one's own money: work allows women an opportunity to express their talents and provides an environment in which skills and aspirations can be nurtured.
Yet, according to a World Bank report published in May 2019, Pakistan has one of the lowest female workplace participation rates in the world: only 26 percent of women are in paid labour. The World Bank has argued that for Pakistan to hit its growth targets, this rate must rise to 45 percent. Read more at: https://www.thenews.com.pk/print/770227-a-change-of-heart
Dreaming Equality – December 8, 2020
"Much of the world rejoiced when Donald Trump was defeated by Joe Biden in the US presidential election. Church bells rang in Paris; people danced on the streets of Washington DC and banged pots and pans in celebration in New York City.
"Some attention has been paid to the election of Kamala Harris as vice president. Not only is she a person of colour, she is also of South Asian and Caribbean origin. Read more at: https://www.thenews.com.pk/print/755299-dreaming-equality
An unequal society – August 10, 2020
For a very long time, Pakistani politicians have said they are in favour of women's rights. This is probably because we are half the electorate. On March 8 of this year, Prime Minister Imran Khan said that his government was committed to ensuring women's rights. This statement coincided with International Women's Day. Prime Minister Khan said: "I firmly believe that inclusive and sustainable socio-economic development can only be ensured by providing equal opportunities and a conducive environment to our women….I reaffirm my pledge this day to take all measures that would help our women to lead a safe, secure and prosperous life." Read more at: https://www.thenews.com.pk/print/698413-an-unequal-society
Shadow pandemic – July 13, 2020
"It's been said that there are two statistics that will likely rise after we emerge from the lockdown phase of the coronavirus pandemic: divorces and births. Being cooped up with one's spouse can either create a deeper emotional and physical bond, or it can remind you of all the flaws in the relationship. I certainly hope that we will see a lot of baby showers in the coming months." Read more at: https://www.thenews.com.pk/print/685911-shadow-pandemic
Coronavirus blues: Are we headed for a mental health pandemic next? – June 25, 2020
"Generally speaking, human beings are social animals: we can see it in society's regard, or lack thereof for introverts. British slang terms like "wallflower" are not intended to inspire admiration. Nevertheless, it is the "wallflower", the hermit, the person who was self-isolating before it became a public health necessity that seems to be coping best with the present era." Read more at: https://www.geo.tv/latest/294769-coronavirus-blues-are-we-headed-for-a-mental-health-pandemic-next
Disposable Brides – June 17, 2020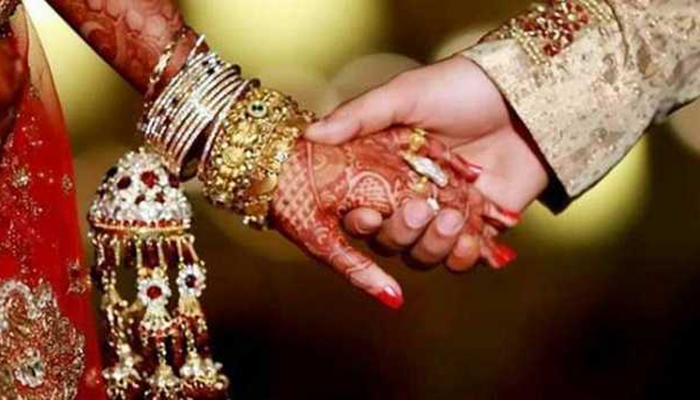 Here is what the Holy Quran says about marriage, in Surah 30: "And of His signs is that He created for you from yourselves mates that you may find tranquility in them; and He placed between you affection and mercy." – Read more at: https://www.geo.tv/latest/293536-disposable-brides